As I mentioned, the annual cousins-in-a-chair picture is a very, very important Christmas tradition on my mom's side of the family. It's been taken every year for as long as I can remember, and in fact, I think it's been going on since before I was born.
This year, one of my cousins, his wife, and I were all missing on Christmas Eve. My oldest cousin apparently insisted that we get together another time so we could all be together, and so we could take the proper chair picture.
Friday the 27th, we got together at grandma's house for pizza and a picture. I made mint meringues, which I hadn't had the energy to make on cookie-baking day, and I got a chance to see my cousin who lives in North Carolina. The evening was a success (I even was able to eat and keep my dinner down!), and we were able to add this gem to our years and years of pictures: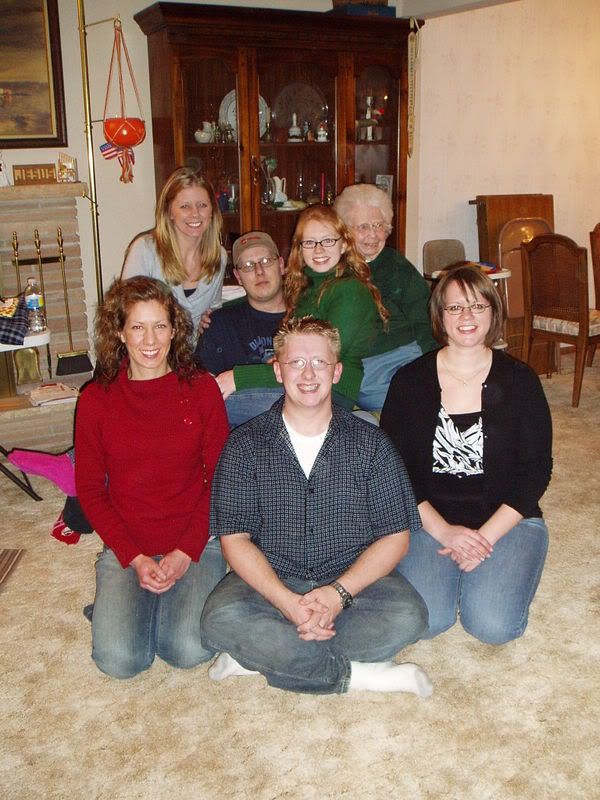 I used to fit in my cousin's lap a lot better.