We had a wonderful day here at the Hendel household. Lots of food, desserts, turkey coloring, ad rifling. I made a game plan for tomorrow (getting a GPS, yo!), my parents met Eric's parents, and most of all there was much, much laughter.
I love Thanksgiving.
Coloring is serious business.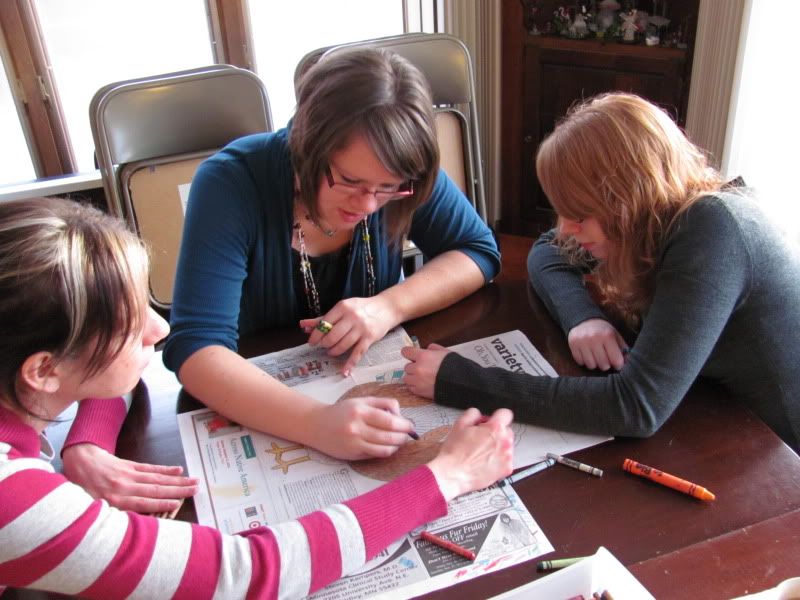 Finished!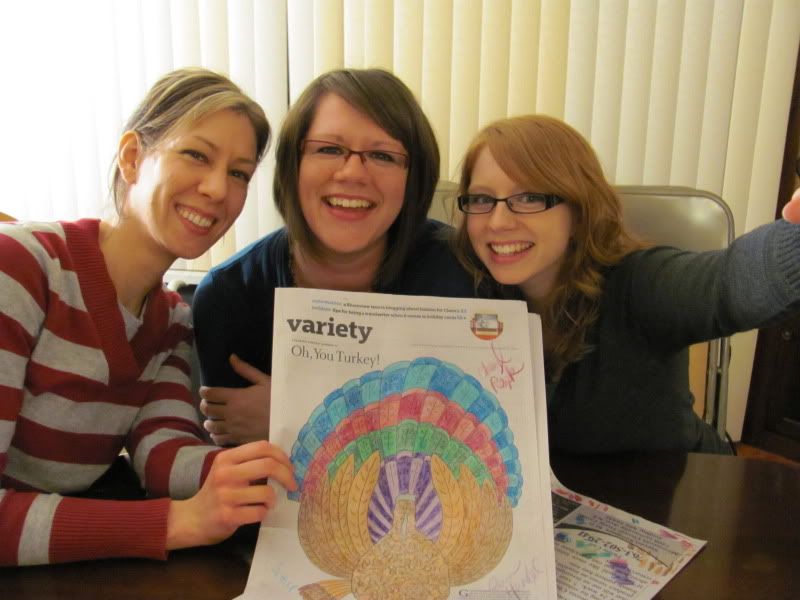 My giNORmous plate of food.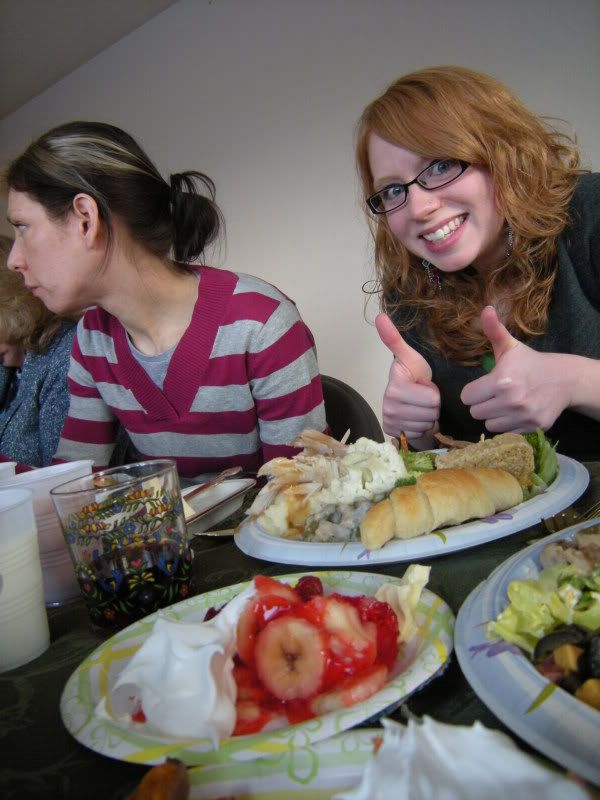 Cousins!